The story behind Diane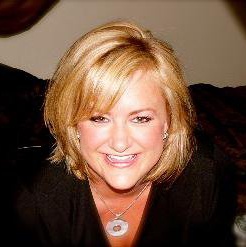 Diane is a highly trained hairstylist and colorist, whose passion and love for the industry is always evident. Diane has worked with the leaders in the industry for many years. Diane obtained a highly coveted position with Goldwell Color which allowed her to teach color theories and principles to other stylists in the Dallas area. Diane successfully completed all of the Goldwell Classes, includingColor Intense IColor Intense IIColor Intense IIIGoldwell In Salon Technical AdvisorGoldwell Technical Associate
‍
Diane believes that training with the very best people in the industry is vital. Diane has trained with Daniel Galvin who is well known for creating Princess Diana's signature look as well as Twiggy's super blonde look and Madonna's constantly changing styles.

Diane has also trained with Beth Minardi, a legend in the world of color, who has worked on every elite actress and model in the industry. Beth Minardi is known for making drastic color changes to the hair while keeping the hair healthy. Diane was lucky enough to learn her secrets and uses them everyday.

Diane's passion for haircolor keeps her busy learning new techniques and methods as well as studying Chemistry and Physics to better understand why and how haircolor works.

Diane and Company Salon has been featured in the press many times for outstanding work. Diane and Company Salon has been listed in D Beauty as one of the top salons in Dallas/Ft. Worth for 6 years in a row. In 2013 Diane was named the Best Colorist in Dallas by the Dallas A-List after having been in the top five for years.
‍

Make an appointment